Shayn Satten (right) owner of Milestone Photo Booth
When my staff successfully pull off a job, big or small, I am beyond proud.
Guest post by our friend Steve Behen from Imaging Spectrum
I'd like you to meet Shayn Satten, owner of Milestone Photo Booth Rentals located in New Jersey. Shayn has been in the event industry for over 15 years and photo booth rentals for 8.  He is a long time customer, and good friend of Darkroom Software and Imaging Spectrum.
---
Why do your customers love you?
Every business owner has their reason why, for some, it is money, for others, it is family, however, for me it is like a video game. A video game that I am addicted to! There are always cheat codes to success, but nothing feels as good as putting in the hard work to learn the ins and outs of the game. Every new client and sale is a mini-boss. Waiting to find the right balance and combination of what needs to be said, what needs to be offered, and what needs to be accomplished to complete the task. Every single event is a challenge with a reward on the other side. Every problem has a solution. When you get stuck, you look things up on the internet. When the game freezes, you restart or unplug it and plug it back in. Talking to other players and learning from them is what others call Networking. This format of thinking has helped me overcome many challenges I have faced in business. Finding the formula that works every time, finding the solution to the puzzles that I can't figure out. Business is a video game, and just like a video game, you gain experience, knowledge, strength, and usually have some fun along the way.
Making a business successful is a challenge, but when done to perfection, customers receive an amazing product and offer compensation for your success. The better you play the game, the more combos that you hit, the more love your customers give you. Business is the ultimate real life video game, and I believe that attitude of perfecting my gameplay is what makes my business a success, makes me different, and makes my customers love what we do!
Tell me about a particular event you're proud of.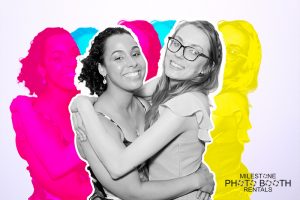 To describe just one event is of course hard. However, as they always say, you are only as good as your last event. So in this case, my last event was a 360 Marketing Activation for Patron Tequila. Truthfully though, every event that ends I am extremely proud of. When my staff successfully pull off a job, big or small, I am beyond proud. It is sad to say, but every time an event ends, it is a reminder that my hard work has resulted in making a Milestone Memory in someone's life.
What are your thoughts about the photography business in 2022?
I think photography is changing, I think technology is changing. It is hard to say where we will be in 10 years, let alone 5, or even 1. I think our industry as a whole will become more beautiful, more creative, more unique in ways that people way smarter than me will lead the charge in. I look forward to what is next, because I know that it will be fun and exciting!
How has working with Imaging Spectrum and Darkroom Software affected your business?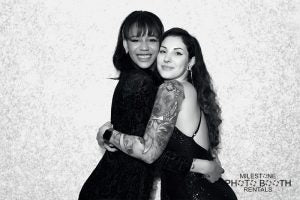 Imaging Spectrum is my go to resource. It is my first referral when I talk to newbies and I have my list of favorites on speed dial. They are reliable and I am treated like family. I feel respected and that goes a long way. Special shout out to Steve Behen, who has always been nothing but the warmest, most loving friend this industry has ever given me. I cherish many people in my line of work, but I cherish him a little extra because he has been supportive, even when my business was non-existent during the pandemic. For a short time, I had no professional reason to call Steve, I didn't need paper, or printers, or software, but that didn't stop him from checking in on me to hear about my plans, goals and fears moving forward. Without people like him and the rest of the Imaging Spectrum crew in my corner, I don't know if I would have had the inspiration to rebuild my business from the ashes of 2020.
As for Darkroom Software, being a user of both Darkroom Booth and Darkroom Core has allowed me to pull off some really cool events for different customers. Truthfully, I remember the year-long transition I took from my old software to Darkroom. I hated the learning curve upfront, but once it clicked it became the best tool for my business.
Sure, I may complain a lot about what I wish worked better or what I think should be added to the software ASAP, but it is because I am passionate about the product I have tied my business to and integrated into my path to success. Darkroom has allowed me to grow and train at a hyper rapid pace. New attendants were ready to go in 1 day vs. 1 month. For any new person entering the photo booth industry, I recommend Darkroom Software first because it is flexible, powerful, and overall a reliable program to build a business around.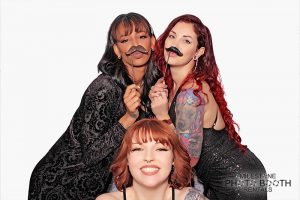 It is truly one of the best options for any business owner to have in their arsenal, and even if you use a different software as your primary photo booth software, make sure you listen to the eternal words of my buddy Bill from Imaging Spectrum who always says, "Backup, Backup, Backup." So even if you do use different software (which I can't imagine why you would), make sure you swing by Darkroom to buy a license code, or at least Download the free trial software.
Is there anything else you would like to add?
I love the business that I am in. I love what we do. However, I want to remind everyone that it should not limit you. Don't settle for what is good enough. Strive for what can be better. This may be your first business, it might be your 10th, wherever you are in your journey, never lose the growth mindset. There is no saturation in this marketplace, only players who don't know how to play the game. Take every opportunity to learn, to train, to be better, because if you do, it will pay off. It is easy to doubt yourself when things are slow, but understand the trends of your business. You need to identify when your busy seasons are, and when you should just take a vacation.
---
Thank you for taking the time to chat with me, and your kind words. It has been great to see you grow and succeed, and I look forward to continued success.
-Steve