Event-Photos & Darkroom turn one day of comics into a day with heroes
Written By, Kerry Raminiak
Regular Darkroom Newsletter and Blog readers should recognize the name Ian Griffiths and his company Event-Photos (UK). Ian and company were featured in one of our very first newsletters ever (Event Photos Has the X Factor) and we have always been delighted to share their announcements of their heartwarming community service projects (such as their event to support Veterans in Action) last February. It is our honor to hear from Ian and company, and we want to share something truly remarkable they have done using the Darkroom Professional Edition product.
This article describes to us how one fun weekend at a comics convention turned into meeting and shooting the cast of The Avengers within their own movie poster! First, let's quickly catch up with Ian and re-familiarize ourselves with Event-Photos. On a very high-level: Event-Photos provides professional event photography for the United Kingdom with 50 photography teams located throughout the UK, each with specialized training and capabilities whether it is a sport, corporate, school, celebrity or wedding event. What originally caught our eye was how Event-Photos became the official trial photographers for the X Factors (in the UK), hired by show sponsors Talk Talk, in 2010. These days, not only are we catching glimpses of Scarlett Johansson and Mark Ruffalo on a Darkroom chroma key because of Ian (more of that below), we have just discovered that Event- photos has recently hired two of possibly the youngest, bonded and insured photographers in Great Britain. Ian explains: "Event-Photos has been operating with 48 teams for a while. It had long been a goal of mine to reach 50 teams by 2010, but with the economic issues in the UK it didn't happen for a while. We have two more teams in training which will allow us to reach 50.
One of the new teams may very well be the youngest event photographers in the country. Sam is 16 and Emily just turned 18. They are doing their first solo even this weekend; a small football tournament of four pitches with right teams of under-seven year-old players. Both Sam and Emily have had extensive training. For the past six months alone, they have worked with my team at much larger events. They won't be phased at all and I'll be available on the cell phone should they have any problems.
I don't think they will have any problems or I wouldn't let them represent Event-Photos." Last year, Event-Photos was hired to set up a greenscreen and bluescreen studio at the Kapow Comics Convention in London. The job was to put costumed (and non-costumed) fans on a poster of their favorite comic book cover. Both blue and green screens were required because many capes and costumes are green these days. (For example, see the image to the left for "Kick Ass" where two of the three Batman villainesses wear green from cleavage to toes. Notes Ian, "this was a very difficult shot to get, we tried on both blue and green screens but the shiny tights still reflected the blue backdrop a little – It's not 100% perfect but everyone was very happy with it, buying 12 copies between them!)
It doesn't take much arm-twisting for us to get Ian to mention that Darkroom Professional Edition is the perfect tool for this situation because it is very easy to change the greenscreen chroma color setting, replace magazine/comic book cover templates, make color and shadow adjustments on the spot, and print to a dye-sub instantly. During the event, a pair of event producers for the movie The Avengers spotted the studio set up and got in some pictures. A few days later, they contacted Event-Photos directly for a special project shooting the press junket for the movie when it debuted in London. It was a relatively easy sell, which Ian can attest does not happen enough.
Fast forward (past the company's 10-year anniversary party last December) to May 2012 where Ian and his team meet in a suite at the Claridges Hotel in London for The Avengers press junket. The set-up was in the room down the hall from the movie star suites. The greenscreen and studio lighting was perfected and the camera was wirelessly connected to Darkroom via WiFi. Ian continues: "As the journalists and TV presenters came out from interviewing the stars, we grabbed them and pulled them into our miniature studio. We got them to pose on the greenscreen in some kind of 'superhero' type pose, the photo was taken, Darkroom template applied, and the image was then saved and copied to a specially-made Avengers USB stick.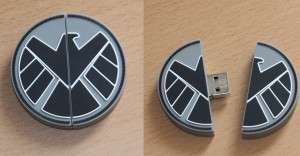 Everyone who came in really got into the spirit of the occasion and left with big smiles. Very few prints were made because it was a major goal to instigate their getting these images online on their Facebook, websites and blogs to promote the movie. It was a fantastic idea to get journalists publicizing the movie in a social context. Over the two days we shot around 200 journalists and television personalities as well as a few of the movie stars including Robert Downey Jr., Tom Hiddleston, Mark Ruffalo, and Chris Hemsworth."
When asked if he had any dirt on the personalities of some of the biggest names in the world, Ian almost blushes explaining, "Everyone was great. Robert Downey Jr., was, of course, a complete gentleman, and well, Scarlett Johannson, well, um, was just perfect." Besides indirectly getting Event-Photos the gig, Darkroom played a big part in the success of this high profile production as well. We asked Ian about his workflow before, during and after the shoot: "Prior to the event we built the template. Luckily the client was able to supply us with the original artwork for the posters so we had the layered images. We just needed to flatten a few of the layers in Photoshop and then plug everything into the template and border maker in Darkroom to create the final border. We did do a trial run in the studio first and it all worked perfectly from shot one.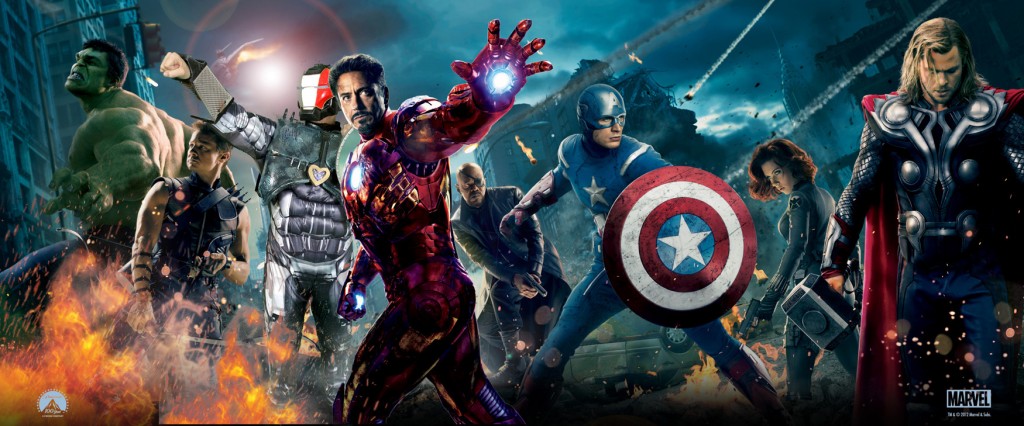 No re-runs were needed. That's the beauty of Darkroom. It just works. Even on the guy who came in a silver Ironman costume. I have to admit that I was a little nervous of the reflective costumes reflecting the greenscreen, but my worries were not necessary. Darkroom worked flawlessly. We had a couple of laptops set up with external monitors so people could see what we were doing but we did have to turn some of the off. People waiting to go in for their interviews were laughing in the corridors and this was interfering with the interviews. Actually, we didn't have a choice. A rather stern man came in and told us to turn the external monitors off as the noise was being picked up by the sound guys!" When asked for one more tidbit about the project, Ian laughs and mentions: "Most of the movie stars were coming into our suite to use our bathroom. It took me a while to realize that the rooms with radio and television set ups, the audio people could pick up and record everything that went on in the toilets. So our little studio became the 'safe house'! Needless to say, after two days of familiarity we were able to get some great pictures. Mark Ruffalo was particularly friendly and was very nice to my two assistances Jade and Emily. The photo of him [on the left] is his way of doing a 'hey, that's me' shot. He did a pretty good job considering he was in front of a green screen and could only gesture based on our feedback."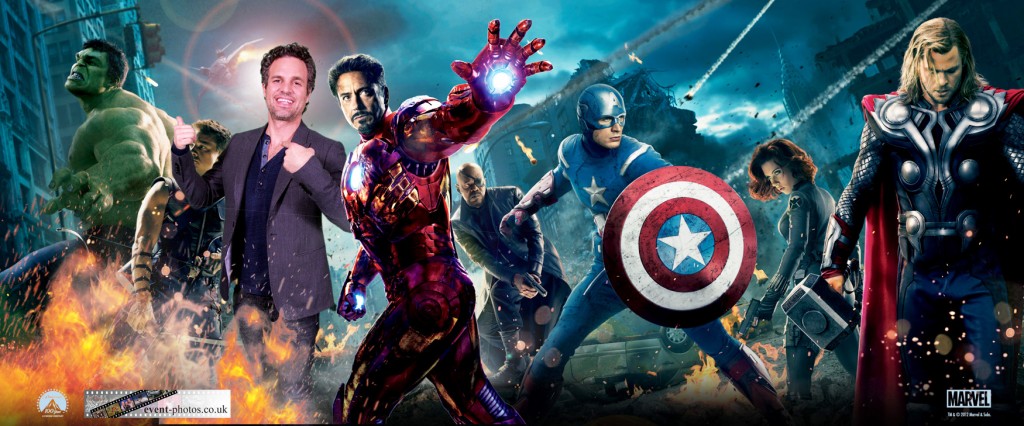 Needless to say, we can't wait for the next fun story Ian Griffiths and company! To learn more about Event-Photos visit their website: http://www.event-photos.co.uk.