The details are important, and we do details well.
I'm excited to tell you about one of our great customers, Michael Tertoole, owner of Hollywood Photobooth. Here is his story.
How long have you been in business?
13 Years
What's your story?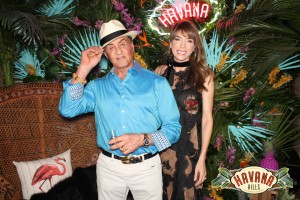 I started with a huge photo booth that you would see in the mall. I bought it on a whim and slapped down a credit card. It came and it was literally 800 pounds and we needed 3 people and a box truck with lift gate to move it. Facebook was only two years old, Google was still in its infancy so I didn't have many options to get the word out to promote the business, I literally had to email people. One of the first events we did was for the Grammys and another for Samsung. By today's standards the photo quality was poor and it took about 2 minutes (an eternity!) to print. But it was a HIT! People were blown away by bringing a "photo booth" to a party. Since we were one of the first in LA, we had a good head start and have done over 5000 events since then. It's definitely harder to get business now, but I concentrate on doing a great job, instead of bells and whistles. It's hard to compete with product and price, but we have developed a reputation in the celebrity and corporate circles that when you call Hollywood Photo Booth, someone will pick up the phone, be responsive and run an amazing and professional activation. The details are important, and we do details well.
DwightHowardHow has working with Imaging Spectrum and Darkroom Booth affected your business?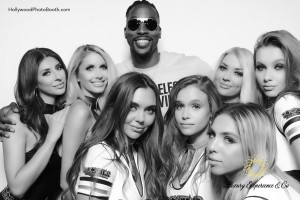 I have bought media from many different sources over the years, but I never had any personal service from them. It was just a transaction. I learned about Imaging Spectrum through the Atlanta Photo Booth Network and heard good things so I checked out some prices, and oddly enough, not only did they come highly recommended, they had competitive pricing, free shipping and no tax. I hit the jackpot! But the best part was the superior customer service. I felt like I had someone who was vested in my success and wanted to help me grow, not just sell me something. Its really a great feeling to have people pick up the phone, answer emails, ask me if I need help with anything. I've even had the darkroom software staff go above and beyond to help me with things that they could have just said, "sorry." I couldn't be more pleased.
What printers do you use?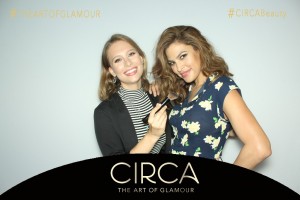 I have 8 DNP DS-RX1HS and they are my work horses. I have 4 Mitsubishi printers that are faster and I use them for hi profile events or large scale conventions when I want to print faster.
Tell me about some particular events you're proud of.
EvaMendes2I am really really happy with the quality of the photos we turn out with the darkroom software beauty filter. Its customizable and allows for droplets and you can get amazing photos with it. I used a different software in the past and I was told that darkroom was cutting edge, and it has not disappointed me.
I do a lot of hi-profile and celebrity events but they don't really leave any lasting impression on me. Its the charity events, especially kids, who don't get to use a photo booth, that leave the lasting impression on me. I donated a booth to the Boys and Girls Club here in Los Angeles once for a Christmas party, and a biker gang came to donate presents to kids who don't usually get gifts. Seeing the kids and the biker gang together smiling and having fun in the photo booth is one of the greatest memories I have. I'm very lucky and blessed to have a great business!
To learn more about Hollywood Photo Booth, visit their website at www.hollywoodphotobooth.com
Feel inspired? Give me a call 214-342-9290 to learn how I can help you grow your photo booth business.
-Steve