Easily one of the most popular features of DARKROOM is the green screen dropout. It works great and it is extremely flexible when you know the ins-and-outs of making backgrounds and foregrounds, color settings, and the limits of your own creativity.
Because the world of green screen has so many varieties, we reached out to three DARKROOM green screen experts -– professional photographers that make a living in chromakey -– and asked each the same five questions about how they do it! We were surprised by some of their answers.
But first, let's meet them:
David Finkel Photo Entertainment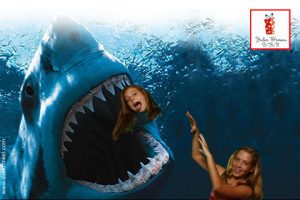 Since 2002, David Finkel Photography, located in Austin, Texas employs two business models: David Finkel Photography, a traditional family-life-event photography services company, and David Finkel Photo Entertainment, an "untraditional," green screen and photo booth, event photography business that does as the company name explains: entertains with photography. The noteworthy concept gets a lot of attention as they take projects throughout the United States.
David uses DARKROOM Professional Edition Version 9.1. He has been using DARKROOM since 2005 when it was called "Sport and Event" and calls it "the best decision I've made for my photo entertainment business!"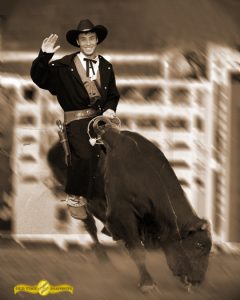 Tompkins Studios Old Time Productions
Tompkins Studios opened in 1995 as a portraits company doing business in Arizona, New Mexico, Missouri, Florida and Texas. Based out of Biloxi, Mississippi, the company, owned by husband-and-wife-team Mike and Chris Tompkins, has narrowed down their service offerings to "Old Time Photos" which are in-studio and party / event green screen photos with retro themes (when it is not Santa and Bunny season, of course).
Chris Tompkins uses DARKROOM Professional Edition. Her company has been using DARKROOM since 2003 after doing some extensive research that told her "we could no longer afford to not have DARKROOM!"

Photos in a Minute
Boston, Massachusetts is home to Photos in a Minute, a corporate services photography business that does it all. Founded in 2001 by Scott Proposki, if the work is entrepreneurial in nature, Scott is doing it. His business does considerable school and sport (team

and individual) work but specializes in corporate events of wide assignment. He is best known for his tradeshow and corporate party green screen sessions around the country.
Scott uses DARKROOM Professional Edition. He was one of DARKROOM's first customers having purchased one of the original whole Sport & Event super systems in 2001 (which –- back then –- included a mobile station of software, a photo ordering website, direct lab connectivity, a dye sublimation printer, dedicated laptop, on-site training, and support for, wow, $87,000).
DARKROOM: To get us started, please tell us about how your workflow might be different from any other event photographer.
David / David Finkel Photography: In terms of the sales process, I sell to a single client, usually the event host, a complete service with a fixed price. We offer different print packages and types of photography. Once we are hired, we work on creating backgrounds for the theme of the party or the client's goals –- occasionally they may supply a template or background image for us to work with. At minimum we incorporate their logo or custom message in each template.
After we have created samples, we narrow them down with the client and prep for the event by loading everything into DARKROOM, selecting props, and clarifying the finer details. At the event itself, we have at least one table with props. Guests come up, we explain the process, have them choose the background and props, shoot, show a preview on a preview monitor, print on site, and rinse and repeat a few hundred times.
Chris / Tompkins Old Time Photos: We typically work in two capacities: In our studio and at an event. Our studio work is typical, where they are able to purchase as many poses and packages as they would like — with the difference being, they come in costume and we discuss and provide options of vintage style props and costumes. With our location events, the party theme is set by the host and we bring the props and costumes for their theme. It is predetermined what package each guest will receive and if customers would like more photos, they can buy online (we use PhotoReflect) [via the DARKROOM ProServices tab].
In both cases, the process is similar. Because they are in costume, guests and clients are already having fun. The first thing we do is shoot in green screen. We get them acting pretty goofy doing action shots with props with their not knowing exactly what is going on. After all of that fun, they are ushered into a couple of three dimensional sets while we prepare the guest information in DARKROOM and apply the most suitable green screen backgrounds.
At the end of their 'experience' we have a slideshow presentation on a 42″ screen all ready to go [using DARKROOM Presentation Mode], showing all of their photos, including those without a green screen background and then with the green screen backgrounds. It all begins to make sense why we asked them to do those silly things. They are usually shocked and amazed at how well they turned out. We then sell sheets on the spot.
Scott / Photos in a Minute: We are what you expect from an event photographer, we just add the greenscreen component. Get the account with a print minimum, prep, prep, prep, shoot and print at the event -– nothing magical.
It is important for me to keep it simple and that often requires educating clients on what works best. For example, I once had an account that wanted 29 different backgrounds. Well, you don't need to be in this business too long to figure that was not going to work. We got them down to seven.
DARKROOM: Tell us about your templates! What inspires you when creating them and do you have any tips?
Scott / Photos in a Minute: Custom, custom, custom! With a little Photoshop I create the primary graphic and then use DARKROOM's template and border tool to layer everything, customize colors, text, fonts and styles. When trying to woo a new customer this is a great thing. Preparing a single custom greenscreen graphic beforehand and then customizing it in front of them in seconds will win them over every time!
David / David Finkel Photography: It is pretty collaborative with the client. We start with their event theme and design a series of options from standard and custom templates (we create). Sometimes a lot changes when we start talking about props. I often show someone shrouded in a green screen blanket looking as if they had their head bitten off by a shark to illustrate how the sky is the limit to what we can do with green screen technology. This often gets the client's juices flowing in terms of thinking of new possibilities.
Chris / Tompkins Old Time Photos: At first we started with the sample backgrounds in DARKROOM, along with a few personal pictures that we take on our travels. Now that we're old pros, anything can be a background -– parks, national monuments, historical areas, etc. We have even taken photos at a rodeo and now offer our customers the chance to ride a bucking bull. This gets us thinking about props too, like green stools for people to sit on and essentially float in the picture or ride anything.
DARKROOM: Which generation green screen tool are you using (1st generation or 2nd)?
Chris / Tompkins Old Time Photos: We started with 1st generation and now use the 2nd generation. The shadow dropout works great for the action poses and when the customers have to stand a little closer to the green screen to start their action shot.
Scott / Photos in a Minute: 2nd generation. I really started getting into greenscreen when I upgraded to DARKROOM Version 8.9 and the 2nd generation drop out is the default in 8.9.
David / David Finkel Photography: 1st generation. It's what I've used for the longest time and am most comfortable with.
DARKROOM: Please tell us your favorite green screen tip that is not about DARKROOM. For example, your choices for lighting, spacing and camera settings.
David / David Finkel Photography: Wow, this could be a book… OK, so here are a few.
(1) Get as much space as you can. Putting subjects farther from the screen will better enable separation. Also, putting the photographer farther away (and using more of a telephoto rather than a wide angle focal length) enables greater use of the available background.
(2) Lighting is critical! In short, make sure to have the lighting of the screen as even as possible and separate from the lighting on the subjects.
(3) Get a quality green screen. Although you can use chroma paper or a green sheet, I have found that using a quality screen -– with low reflectivity –- makes a big difference.
(4) Be prepared for people who may be wearing green. We keep a white shirt with our props for when we need it.
Chris / Tompkins Old Time Photos: The first thing we learned using a green screen is not to have your subject too close to the background. It won't matter how much light you put into the shot because you will have a shadow that will require touch up in DARKROOM. Have your subject as least five feet away from the background and even up to ten feet if you have the room.
In DARKROOM, I would say adjusting the color settings after printing a test print helps a lot. Sometimes lighting at an event is not always ideal. After you see what the lighting does in a test print, you can use the custom color setting to make adjustments digitally and then set up DARKROOM to apply those settings to all of the images taken at that event.
Scott / Photos in a Minute: The best tip from me is to set up your studio lights once and make them right. Don't move them, save your default setting, set your camera for 125 @f8.
I see a lot of people moving studio lights, changing camera settings, and tapping on the computer keys. For me, when we are going, I only press one button on my laptop: the number keys for one, two or three –- the number of copies to send to the printer.
DARKROOM: Last question! What is your favorite feature in DARKROOM?
Scott / Photos in a Minute: I have seen a lot of changes over the years. One feature I cannot live without is the 'hot folder' camera capture feature. Of course, we wouldn't be Photos in a Minute without the printer drivers because when we are printing we are making money.
David / David Finkel Photography: It's hard to pick one thing since so much of the process is integrated with a lot of features. Since you asked… probably the ability to print really quickly. Oh! And I also really like the instant email feature in Version 9.1.
Chris / Tompkins Old Time Photos: There are so many features in DARKROOM it is hard to say which is my favorite. We really love the flexibility of the template tools. Creating an event template that will apply instantly to every picture in the catalog takes just minutes and it's amazing.
Thank you everyone for your wonderful insight!
Newsletter subscribers got a sneak preview of this article. Sign up today for more articles, special promotions and DARKROOM tips that are exclusive only to subscribers!