This article will explain how to set up and use multi printers in both Darkroom Core and Pro to increase capacity and speed.
Core
1. First, install the Windows driver for your printer, connect the first printer and confirm that it works.
2. Connect the second printer of the same type and Windows should detect and install it as a second printer with "copy 1" in the printer name.
3. You can do this for up to 4 printers in Core.
4. In Windows Devices and Printers screen right click on each printer icon and choose Printer Properties. In that screen choose "Print directly to printer". This will bypass the Windows print spooler and allow Darkroom to manage the print queue.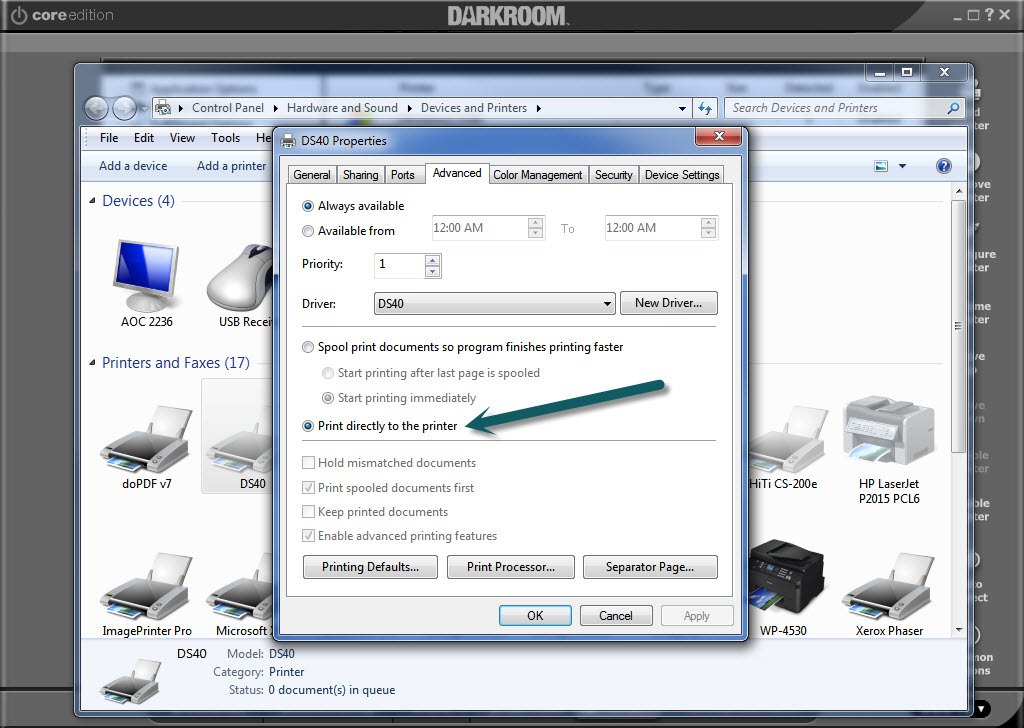 5. In Darkroom go to the Setup Tab and add your printers in the Printer Properties section and make sure they are enabled. Darkroom should show the total number of printers detected.
Pro
With Darkroom Pro the process is the same if you are using Windows drivers but using the built in drivers it is even easier.
If You are using identical printers just add the built in driver for your printer to the printer list and connect them and Darkroom will detect and manage them all.