Photographer Spotlight: Keith Trainor
It's that time of year when corsages are being pinned and fathers all around the world are taking a deep and concerned breathe: Prom Season! So we thought we would touch base with avid DARKROOM Professional Edition user Keith Trainor to pick his brain about what makes his company such a success when it comes to this very unique type of event photography.
A quick note about Keith Trainor. The man and his company, Event Portraits, has quite a reputation. In 2005 he won the Event Photography Award at the Professional Photography Awards put on by the Master Photographers Association in the United Kingdom. His company has been the official event photographers for the Master Photographers Association at the BPPA (i.e. he's the photographer the main photography association in the U.K. hires). And, well, his work speaks for itself.
Keith Trainor knows Proms. Among other lifestyle photography such as weddings, portraits, and large attendance events, Event Portraits keep pretty busy during the school year because of their unique and easy-going business philosophy in approaching a school dance project.
DARKROOM: Keith, we understand that in some instances you do not charge the school a sitting, but rather, you work proms on spec. Can you tell us under what circumstances you charge a fee versus working solely on spec?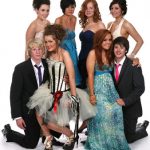 Keith Trainor: We charge to attend school proms if the numbers attending are low. When we say low we mean fewer than 100 students -– and we mean specifically not 100 total attendees as often there can be quite a few teachers attending.
DARKROOM: Do you sell photos on site (at the prom), online, or via prepay?
Keith Trainor: We always try to sell the photos instantly, this generates the most income for us but we will back this up with online sales after the event. Photos are online within 24 hours. We sometimes work on a prepay package, this basically means that the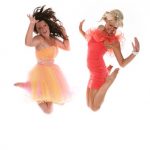 school puts the cost of the prom photo on the prom ticket cost. We reduce our charge per photo considerably for this but we are then guaranteed to sell plenty of photos. I can't say which is more profitable (pre-pay or on-site) because it varies. When we offer on-site only services many students will buy multiple photos. It's not for everybody, but this system works for us.
DARKROOM: Under those circumstances, what is your favorite feature of DARKROOM? Is there any particular settings that you have experimented with and that after trial and error you now realize certain settings and screens ensure more profits for you?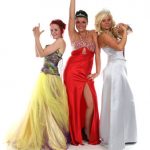 Keith Trainor: DARKROOM is so flexible that you can customize it to your particular needs. We really like the import feature. Just by pressing the (i) key on the keyboard means we can choose when we want to import the photographs. Equally though, Professional Edition allows us to shoot tethered and cropping, printing and adding custom borders are all set up for us to do with simple controls that we set up before the event. Because of how easy DARKROOM is, we, literally, can train anyone do presentations and sell photographs within five minutes using the software.
DARKROOM: Any other tricks up your sleeve at the event and before the event?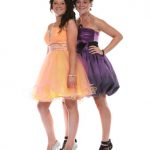 Keith Trainor: I always like to get to the event early (probably three hours before) and make sure everything is setup and working before the fun begins. We always try and have the viewing and printing area well away from the studio setup. This stops the two queues of people merging together and causing chaos! Also we prepare our working area before as well. I mean, we make sure our printers are full of paper, our mounts are folded and stacked neatly and we have plenty of change.
As I mentioned before, preparation in DARKROOM is really important as well. We make a new event in the Photo Library and have DARKROOM change the imported file names to include the school name upon import. This makes life easier if we need to search later.
The most important thing is to be professional, only produce quality images, be quick and don't give the clients too much choice. It's much easier to pick from three images rather than ten!
DARKROOM: So, after all is said and done, what are your biggest sellers? Is it a single picture or a package? I remember with my prom pictures (a million years ago); I got an 8×10 and a sheet of wallets (on an 8×10 sheet). How have things changed?
Keith Trainor: This brings me back to my last statement: Don't give them too much choice! We found that when we used to offer different sizes at the event it caused too much delay, confusion, and ultimately these kids just wanted to get back to the dance. So now, we only offer one size at the event and after a little trial and error that size is the trusty 6″x8″. Everyone loves this size because it is bigger than they would be able to print themselves and easy to get a frame for (in the UK).
DARKROOM: Does that change when you are selling online?
Keith Trainor: Yes and no. Online we will offer 6″x8″, 8″x10″, 12″x16″ and digital copies (via CD). We find that the 6×8 is still the best seller online too.
DARKROOM: With all this great advice, do you have any last suggestions for our audience on how to get more Prom work? When to start, how to approach local schools? Any other tips?
Keith Trainor: Schools are inundated with photographers trying to get their prom photography work; this makes it harder and harder for us. So the best time, we find, to approach the school is when they return after the Christmas/Winter break holidays. Our advice is to send them samples of your work and tell them how you can benefit not only the school but the students. I don't mean give them cash but maybe offer some of your time to help on a photography course or update their prospectus photos. School proms can be (if done properly) very lucrative so it doesn't hurt to give some of your time and skills to keep the school interested in you. We find schools love this approach.
DARKROOM: Thanks Keith. This is great advice and information. Good luck this busy season and thanks again!
Keith Trainor: Anytime! We are huge fans of DARKROOM Professional Edition and look forward to checking out Version 9.1 as soon as it comes out.
Newsletter subscribers got a sneak preview of this article. Sign up today for more articles, special promotions and DARKROOM tips that are exclusive only to subscribers!