Darkroom Booth makes it easy for you to add slow motion videos to your customer's booth experience. For best results, we recommend videos to be shot at least 60 frames per second with adequate lighting. Our examples in the video were produced using a Canon T6i SLR camera and a GoPro Hero 4 combined with 3 LED lighting panels.
Here are the slow motion settings used in our demo in Darkroom Booth:
Canon T6i
Exposure and white balance settings will need to be set for your lighting.  For these demos we used ISO 800 and Program mode along with Auto white balance.
Playback speed is set to 10x slower. The video frame rate is a setting in the camera menu and is set to 60 fps at 1920×1080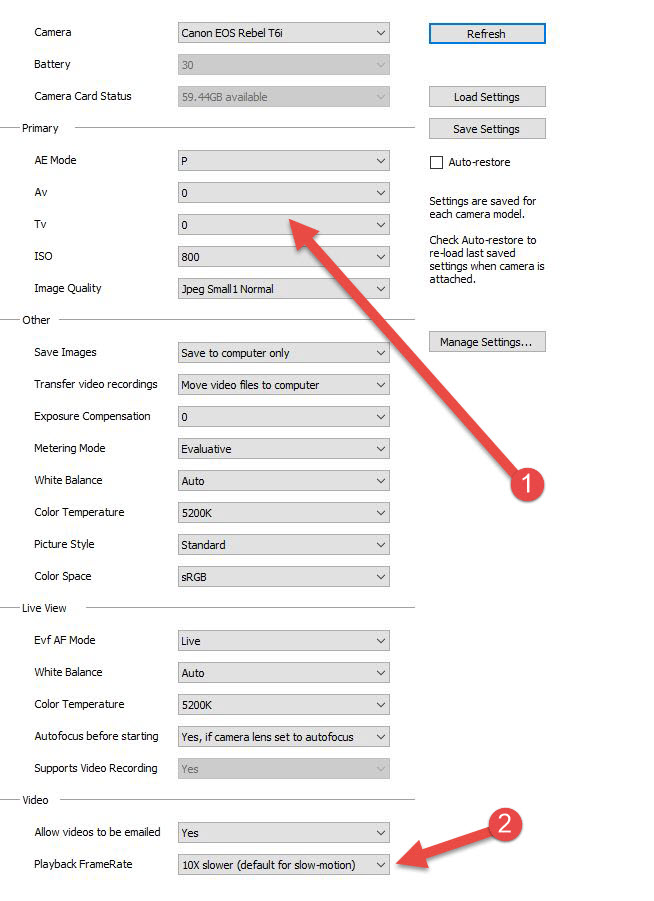 GoPro Hero 4
For these demos we used the GoPro Hero 4 set to 720P at 120 fps. The playback is also set to 10X slower as well
The camera lens is set to medium.