Photographing kids, schools, sports, parties and events!
Written By, Kerry Raminiak
Tod Cohen, as a photographer, wears many hats. Tod Cohen Photography offers life-event photography services with a special flare. As a franchise owner of TSS Photography, he produces student and youth sports photography and image products. Tod Cohen also teaches Creativity/ Photography workshops and has created images for a series children's books through Kar-Ben Publishing.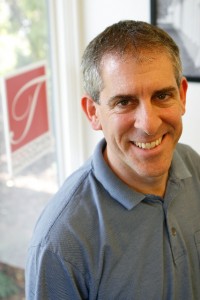 We were delighted that we were able to ask Tod a few questions, specifically, on how his seven years with Darkroom Professional Edition has helped him service his customers throughout Virginia, Maryland, and Washington, DC.
DARKROOM: We first learned about you by reading about your "Event Fun Photos", a service you've coined that personalizes an event photo booth experience in a unique way. Can you tell us all about it?
TOD COHEN: For bar mitzvah and bat mitzvah receptions, weddings, family reunions, celebrations, and corporate parties, we have expanded and enhanced on the photo booth concept. While photo booths are popular, we offer a similar but unique service, Event Fun Photos and our clients always tell us that we were the hit of the party.
We set up a portable studio —backdrop, lights, laptop, and digital printer— and take portraits that are then printed immediately (well, in 15 seconds). We can print color or black and white and offer a range of print sizes. In addition, we will add text and logos to personalize each take-home photo. Whether the client wants formal portraits or a spontaneous group shot with everyone having fun, it's a unique party favor for any celebration.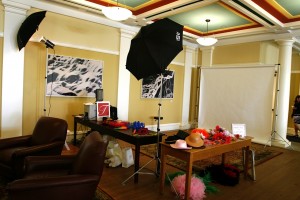 What makes it more popular than a photo booth is that the degree of elegance is scalable and any number of people can be accommodated. A professional photographer takes the photo compared to a booth taking the photo and guests do not have to cram into a tiny space. We are using studio lighting to get high-quality portraits and the prints are also of great quality.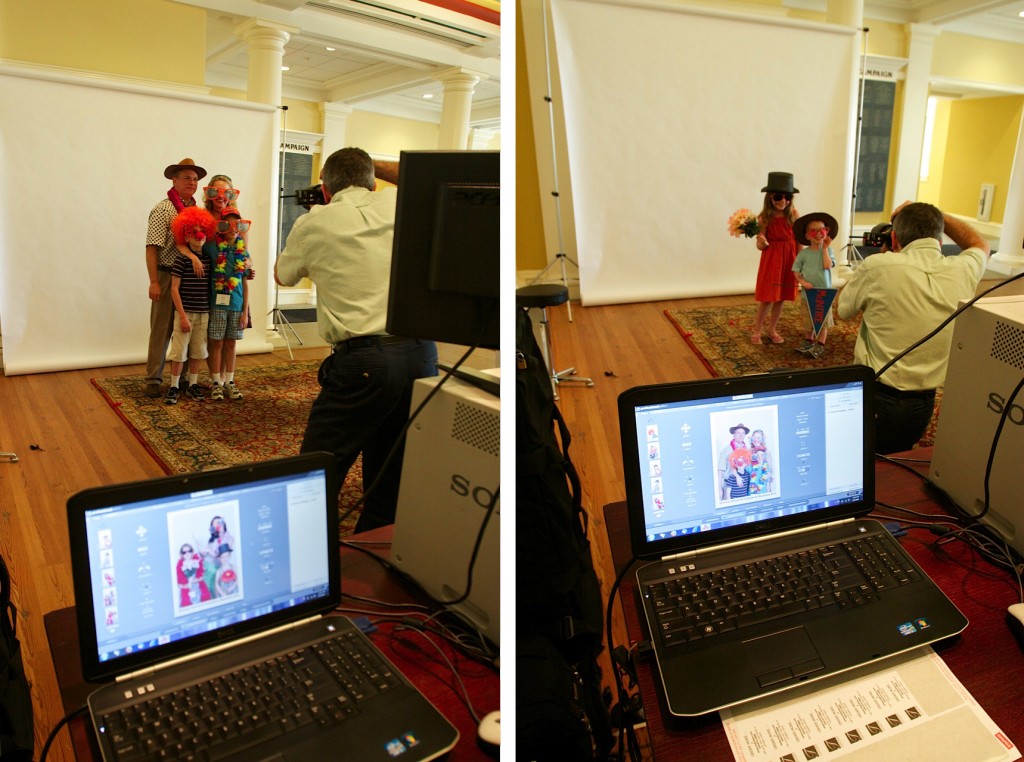 We are now offering greenscreen photography services as well. Last month we were using Darkroom's chroma key function for a fundraising gala. The backdrop image was of the tree-lined drive leading up to the venue.
Needless to say, Darkroom makes all of this very easy.
[Tod can scale to any event size needed with multiple computers and printers using networking capabilities in Darkroom Professional and Assembly Editions. Other features Tod mentions such as greenscreen, logo and text overlays, instant image configuration, and personalization are available in all editions of Darkroom. Learn more about: Darkroom Core, Darkroom Pro, and Darkroom Assembly.]
DARKROOM: What do your clients purchase? What are your most popular prints and/or packages?
TOD COHEN: Each event is unique. For example, when we take photos of children with Santa or when we photograph graduations or religious events, we sell packages. A popular package is 1-5×7 and 4-wallets. Another: 2-5x7s, 2-3x5s, and 8-wallets. For the Event Fun Photos we print portraits (usually 5x7s) for each photo taken.
DARKROOM: What does a typical event day look like to you? What do you prepare beforehand, do on site, and do after the event?
TOD COHEN: Before the event we make sure client requests are accommodated and set up package and print options. We visit the location to see where we will be setting up our portable studio and we prepare any necessary marketing materials such as flyers, order forms, blog posts and email blasts. If it will be a greenscreen event, we photograph and create the digital background(s) that will be used.
We get to the event early to set up and test everything. Usually we are a team of two to three people –enough to ensure meeting the client's needs. We also set up a monitor so images can be viewed by the customers before they are printed.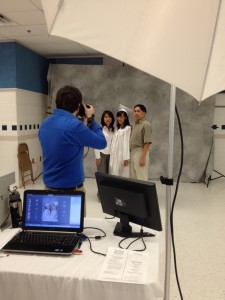 After the event, clients may request all of the images on a disc or we will post everything on our website for additional viewing and purchase.
DARKROOM: Tell us about TSS Photography. How does this compliment your event projects?
TOD COHEN: TSS Photography has been working with youth sports leagues, schools and other groups for 30 years. We pride ourselves in providing lasting memories to parents and children nationwide. I am the local franchise owner for central Virginia. We take team and player portraits and school portraits year round. TSS offers over 150 photo products from dog-tags and pennants, to plaques and six-foot embroidered photo blankets.
DARKROOM: Do you use Darkroom in this line of work as well?
TOD COHEN: Yes. The Darkroom software helps us manage and edit action images during events and tournaments. For example, during the Virginia State Little League tournament, all images were imported into Darkroom and parents were able to view images [using Presentation Mode] and order prints on the field immediately following the game or through our website.
DARKROOM: I read somewhere that for your school photography you provide parent proof sheets. This is not typical of school photography. How does this work for you?
TOD COHEN: Most school portrait days are set up for pre-ordering prior to picture day – but for the schools that want to exercise this proof option, this has been a great selling tool and an overall great system for us. We use Darkroom to create templates for school portrait proofs and let parents decide which image they would like to purchase. For example, we included three different poses plus ordering instructions on one 5×7 sheet. This proof sheet is sent home with our product order forms and we get a favorable response from parents.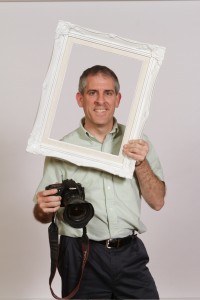 DARKROOM: Well Tod, we understand you are pretty busy. Thank you for your time with us. Do you have any last words for our readership?
TOD COHEN:
The Darkroom software has been a great contributor to my business success. It's reliable, easy-to use, and has many built-in features. We love it!