Our friend and photo booth guru Steve Behen has run down the best photo printers for event photographers and photo booth operators. All these printers work seamlessly with Darkroom Core, Pro and Booth software. If you have any questions about printers, photo booths, event photography, photo printers and software, be sure and contact the team at Imaging Spectrum.
---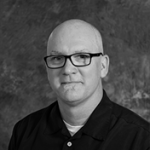 There are a lot of options when it comes to choosing the perfect photo booth printer for your business. Whether you are upgrading, looking for new features to up-sell your clients, or even purchasing your first printer, we do our best to test the products and help you make an informed decision. Here is my updated list for 2021. Thanks for reading! ~ Steve
The Economy Class
DNP QW410 Compact Photo Printer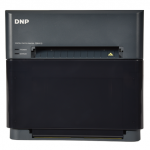 DNP really changed the game with this little beauty. This printer ranks among the most compact and lightest printers available in the global market today. Weighing in at only 13lbs! That is amazing given its awesome output quality.
The QW410 is perfect for mobile photo booth operations! The new photo printer is our smallest and lightest printer to date. It also runs easily off a battery, like a Jackery Power Station. If you only need smaller print sizes and like creative options in formats, especially the one of a kind 4.5×8 photo booth strip, this one is truly unique. It can do 4×4, 4×6, 4.5×4.5 and 4.5 x 8.
If you buy the DNP Wireless Connect Module accessory it is the perfect printer for iPad printing direct from Airprint.
Shop DNP QW410 Compact Photo Printer
Sinfonia CS2 Photo Printer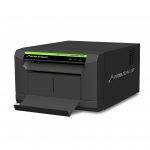 You have heard me say before that what I like about this model is the fact that Sinfonia did not sacrifice quality with the build. The outer shell of the printer is very durable considering its weight. This is the perfect fit for photo booth designs that require a small footprint.
Shop Sinfonia CS2 Photo Printer
DNP DS-RX1HS Photo Printer
Ideal for photo booths and event photographers, the DS-RX1HS combines inexpensive hardware costs, low media prices and high-end capabilities to provide the largest print capacity in its class and outstanding performance. This unique personality makes this printer a popular choice with photo booth builders.
If you are into high capacity printers then this is a solid choice. It can output 700 4×6 prints on a single roll before it needs to be reloaded. Usually printers with this kind of capacity are bulky and heavy, however, the DS-RX1HS is only 30 pounds.
Shop DNP DS-RX1HS Photo Printer
HiTi P525L Photo Printer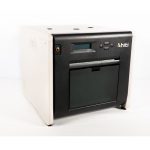 We love the fact that Hiti has put a LCD to the front panel of the printer to allow the user to check print counts on the fly. The printer is super easy to load (front loading) and is a reasonable size for its 500 count 4×6 print yield per roll. You can print via USB or use the WiFi dongle (sold separately) for wireless print options. We like the fact that the wireless functionality is easy to set up (emphasis on easy) and allows you to print wirelessly from your computer or phone camera using the HiTi printing app (available free for iPhone or Android).
The printer also has the option to connect a card reader allowing you to print from your camera's storage card which can be a huge benefit for event companies that also shoot outside of the booth. If wireless is your thing, then this is the printer to have.
The Performance Class
DNP DS620A Photo Printer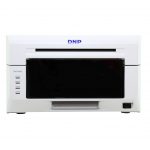 With its wide range of print size options, quick output, and innovative print technology, the DS620A is an extremely valuable revenue-generating asset for event photographers and photo booth owners. So if you are trying to save on space this may be the printer for you. DNP has improved its printer driver on this model, which will allow users to check remaining media, media format, printer status, printer life counter, color control data, firmware version and serial number.
The DS620A boasts a 14 percent increase in image throughput per hour for some of the fastest print speeds available—standard 4×6" images are produced in less than nine seconds, while 5×7"s are printed in about 15 seconds.
This model also has the most variety of alternative media types of any printer on the market. Metallic paper, several perforated papers and the ability to do large panoramic prints makes this printer exceptional.
DNP DS40 Photo Printer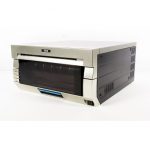 This printer has proven to be a champion in terms it ability to take a beating on the road, as well as having exceptional print head life. To this day, one of the most compelling testimonials about the DS40 quality was from a customer who hit almost 200k prints! With the DNP DS40 you can also print to social media sized perforated paper opening opportunities to create new products for your customers. The printer has definitely earned its top position in the industry with its reliability and quality.
Shop Refurbished DNP DS40 Photo Printer
The Portable "Dry Lab" Class
FujiFilm Frontier-S DX100  Printer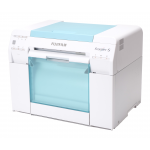 If you are in need of a printer that produces a true high quality professional lab print, this is your printer. There is no dye sub printer that comes close to this printer in terms of versatility, print quality and format options. Dry lab technology rocks! It is classified as a portable printer and is all the rage in the high end event market. We love the printer!!!
From a market segment perspective, the versatility is unrivaled. The Frontier-S DX100 meets the diverse needs and challenges of the retail minilab, retail kiosk, high-volume portrait studio, Sports, Event and photo booth photography. The output is the same quality you would expect from a professional grade lab print. Skin tones are outstanding!
Shop FujiFilm Frontier-S DX100 Printer
---
I'm here to answer all your questions about these printers and what else we can do for your business.
– Steve